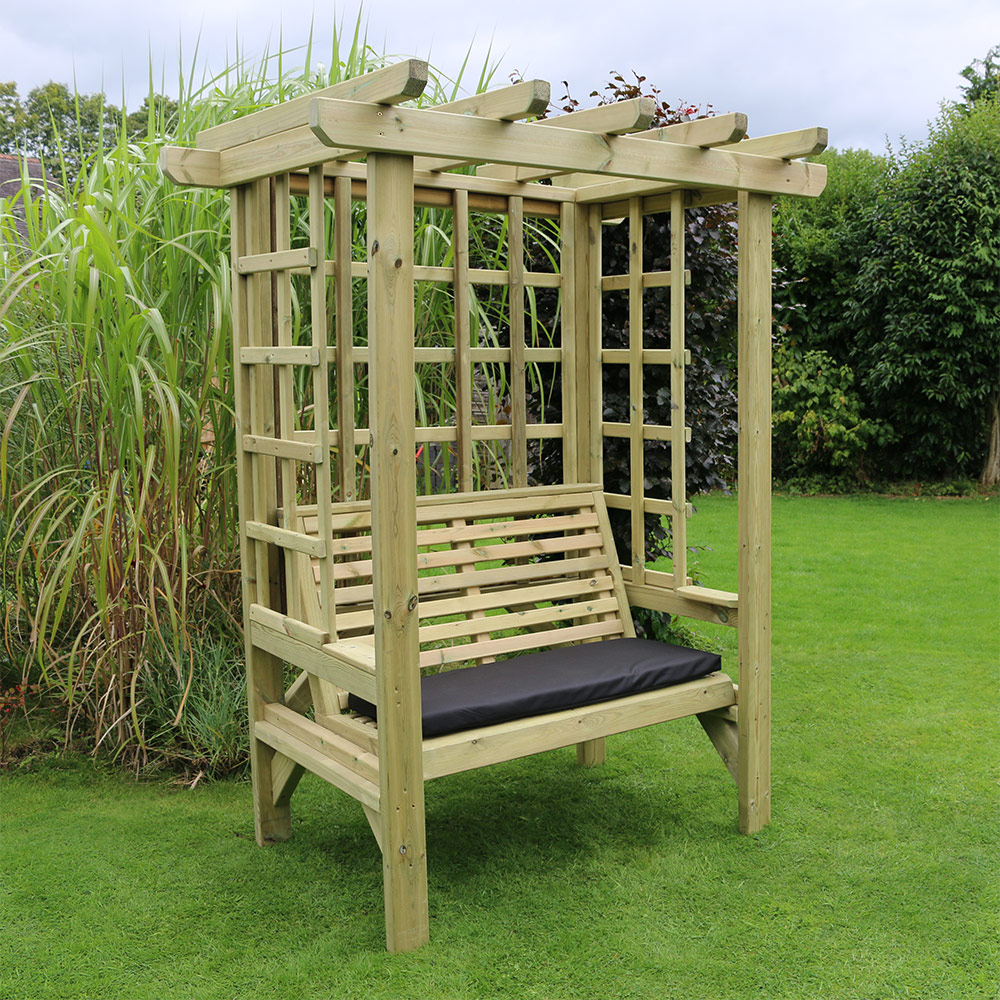 2 Seat Trellis Style Arbour
---
2 Seat Trellis Style Arbour
The Trellis Arbour has been designed to help create a little haven of tranquillity in your garden.
Our ergonomically designed 2 seat bench, is made to bring you hours of comfortable sitting.
Dressed up for summer with a cushion or two and a maybe a throw or blanket for your legs whilst the sunny days draw into the evenings, helping you to make the most of your garden.
Traditional design and clean uncluttered lines mean this little arbour will fit in and complement any corner of any garden.
Specifications:
7000022
We go above and beyond to ensure you receive the best level of service.
We are offering our customers 2 x£1 shares in our new Share Board Program 
This item will be despatch directly from our suppliers warehouse. As such delivery usually takes 5 working days but can take up to 10 working days and is subject to different terms and conditions available on request.
No cushions included
Trellis sides with pergola roof
No painting necessary
Pressure treated timber
Solid  and sustainable Swedish Redwood