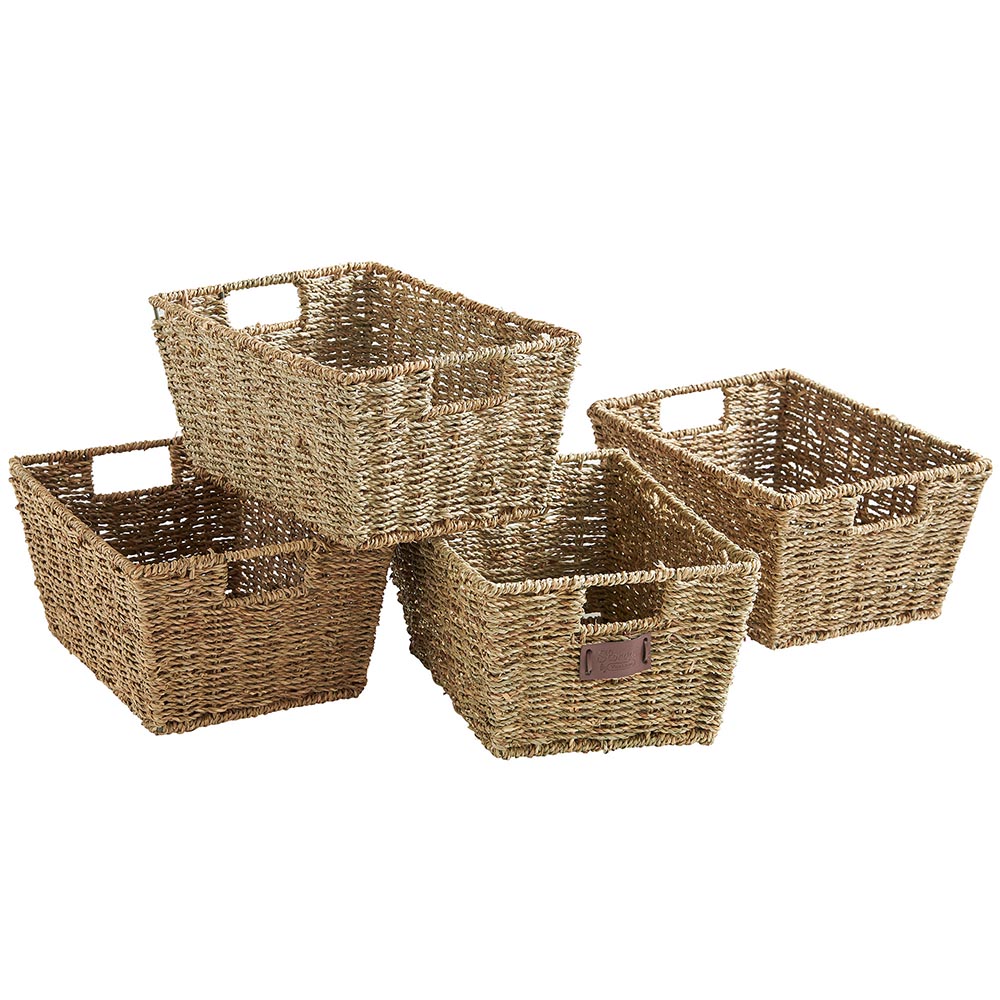 Set of 4 Seagrass Baskets
---
SKU: 08-123
Please note: our baskets are hand-made and will therefore vary in size slightly to the measurements advertised.  Additionally, as the baskets are made from naturally sourced materials, shades could vary slightly from the images shown due to the region and year in which the crop was harvested.
All four baskets are the same size and measure in at 30(L) x 22(W) x 15(H) cm.
Baskets are stackable for convenient nested storage.
Made from natural woven seagrass with a strong wire frame, the baskets are built to last. Integrated insert handles offer easy lifting.
Perfect for a wide range of items including clothing, accessories, beauty products, letters, paperwork and general bits & bobs.
A charming addition to any room, these multi-purpose baskets offer a practical and classically stylish storage solution.
Store belongings in an orderly fashion with the VonHaus Set of 4 Seagrass Baskets.
| | |
| --- | --- |
| Size | 30(L) x 22(W) x 15(H) cm |
Size: 30(L) x 22(W) x 15(H) cm
Stackable for nested storage
100% natural woven seagrass with wire frame and insert handles
Great for storing a range of items including clothing, accessories, beauty products, letters and general bits & bobs